Over the years, the spaces and places of our College have been where Nobel-Prize winning research happens, where game-changing new approaches to science and math education begin, and where transformative people and ideas came together to change the world. Here on what's known as the Forty Acres scientists discovered folic acid, which today prevents thousands of birth defects; created the scanning electrochemical microscope, which led to countless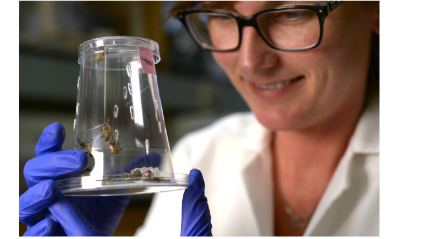 Within the walls of our buildings and on the campus grounds, you'll find Texas Science at work.medical and technological breakthroughs; and developed the first secure sockets layer, the basis for safe online transactions.
And Texas Science has much more to come. The same sacred ground that brought about historic discoveries in physical sciences, life sciences, technology, math and human research is also the foundation for 21st Century discovery. Today's scientific leaders join with a new generation of science and math learners, pursuing the next breakthrough together.
Within the walls of these buildings, you'll find Texas Science at work. Its reputation for excellence is evident in amazing supercomputers and powerful telescopes; in labs where world-champion robotic soccer-players compete and where our award-winning Freshman Research Initiative transforms lives; and in new interdisciplinary zones where scientists from vastly different backgrounds, at the top of their fields, come together to find answers to society's most pressing problems. And beyond walls, in the green spaces of our campus, natural life all around us inspires new findings related to sustainability and life's diversity, beckoning with the promise of advances in medicine, clean energy and agriculture.
Amid it all, Texas Science is found in yet another space on campus: in the faces of our amazing students and faculty. Top-ranked mathematicians and scientists, MacArthur 'geniuses' and exploratory world-changers, astrophysicists creating new knowledge about the vast outskirts of our universe and nanoscientists charting new discoveries at an impossibly miniscule scale. They're all here, where discovery starts.